Mobility data platform Vianova awarded BVG Jelbi tender to transform e-scooter parking across Berlin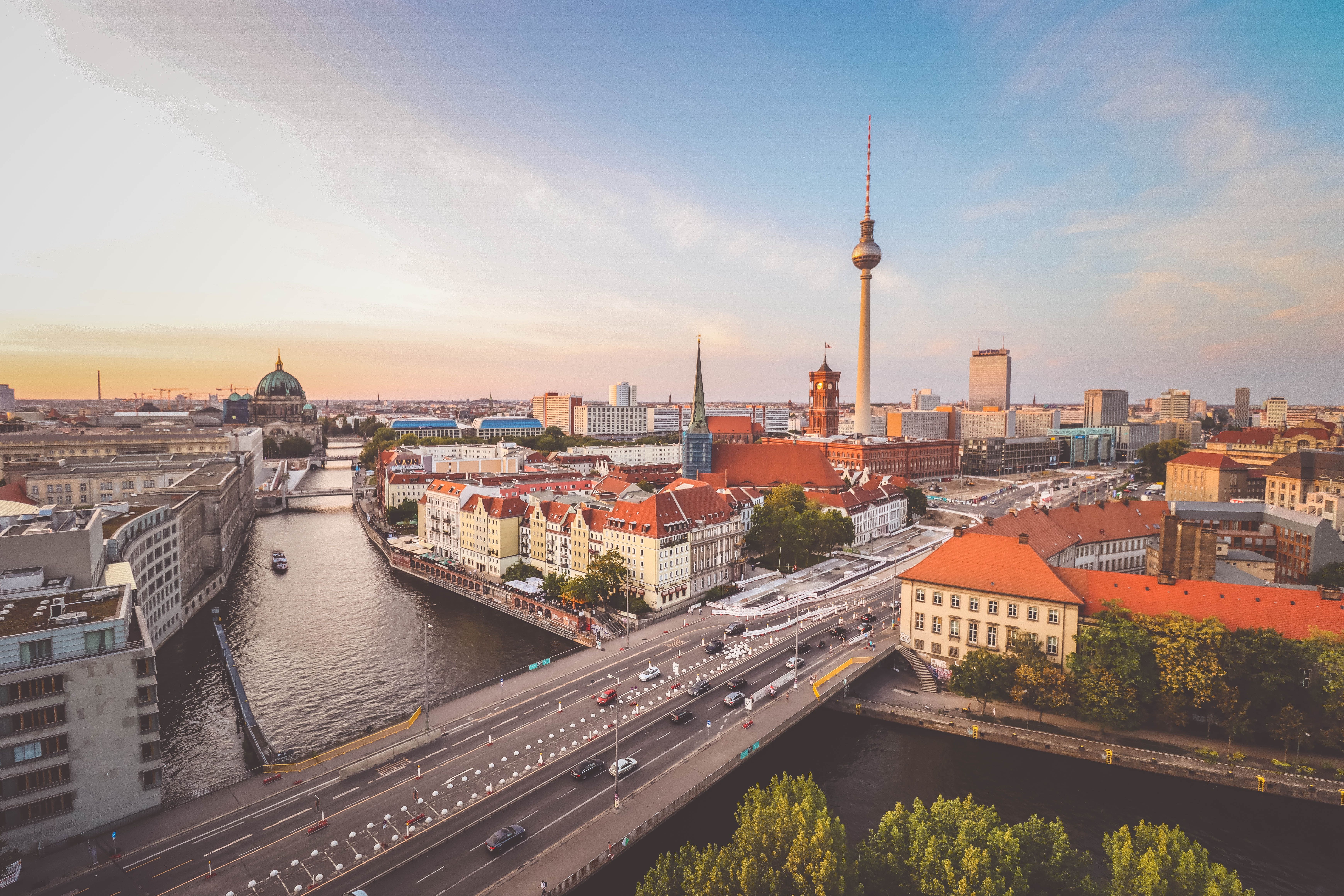 Vianova supplies Mobility Data Platform Cityscope to BVG, Berlin's Public Transport Operator
Berliner Verkehrsbetriebe (BVG) will use Vianova's platform to plan 150 parking zones and parking order mobility hubs across the capital
Through Vianova's Cityscope platform, data from e-scooters and car sharing will be used for the first time in Germany to better link public transport and shared mobility
It follows a number of successful Vianova partnerships with other European cities in its mission to help authorities, mobility providers and enterprises better integrate shared, electric, and autonomous transport solutions
Berlin, February 14th 2023: Following a competitive tender process, Vianova – the collaborative Big Data platform powering mobility innovation – has been hired by Berlin's transport operator, Berliner Verkehrsbetriebe (BVG), to deepen the safe and effective use of micro-mobility across the German capital through its Jelbi platform.
The number of sharing vehicles that can be booked via the Jelbi App has grown to more than 70,000. Today, it's home to e-scooter and e-bike fleets from operators like Tier, Voi, Lime ​ (among others) and all of these services, as well as Berlin's entire public transport network, are accessed via BVG's Jelbi app. 
Through Vianova's Cityscope platform, data from e-scooters and car sharing will be used for the first time in Germany to better link public transport and shared mobility.
Leveraging data to level up mobility in Berlin
Vianova's mobility analytics software leverages data from 1 million+ connected vehicles every day to provide partners with the most advanced geo-intelligence of its kind. ​ Policymakers, transport and urban planners, consulting firms, data scientists and more can use this data to gain valuable insights and analytics, not only about their own services but through shared, collaborative insights accessible using Vianova's Data Exchange. 
Thibault Castagne, co-founder and CEO at Vianova said: "We're delighted to have been selected by BVG to play a key role in its plans to take Berlin's transport network to the next level. The growth of shared and connected services worldwide has made the systematic use of mobility data increasingly important. We're seeing greater demand from transport pioneers for services that unite operators, authorities and planners together as we all push for the same goal of safer, cleaner, better connected mobility for all." 
Markus Luebeck, Head of Market Development DACH at Vianova, said: "The only way to truly unlock the power and potential of shared services is to have greater insight over how those services are being used. The adoption of such services in Berlin in recent years is a testament to both BVG's innovative approach to transportation, as well as the fleet operators it has partnered with. Our insights at Vianova will help build on this success; from keeping the streets safer and tidier for all, to better regulation and stronger transport links designed to bring the city and its residents closer together." 
Founded in 2019 by Thibault Castagne, Thibaud Febvre, and Frédéric Robinet, Vianova is on a mission to help cities, transport providers and enterprises better integrate and manage shared, electric, and autonomous transport solutions. In doing so, it can help solve pressing mobility challenges such as road safety, reducing transport emissions, and effectively enabling shared mobility. 
The award from BVG follows a number of successful collaborations with other European cities in recent years. In 2020, Vianova helped Zurich understand how to better integrate shared mobility solutions into its public transport lines and enforce regulations on micro-mobility to tackle a growing issue with pavement clutter. Through an ongoing partnership, Vianova is enabling the city to create better transport offerings and increase sustainability. 
Similarly, through a partnership with Bruxelles Mobilité, Vianova helped Belgian authorities to identify the most frequented shared mobility streets. This informed the city's plans to build over 40km of pop-up cycle lanes, introduce 120 new geofenced policy zones and reduce sidewalk clutter, which led to a fivefold increase in shared mobility usage and cut the number of street patrols by 30%. 
---
Notes for editors 
About Vianova
Vianova is the collaborative big data platform for mobility innovation. Our toolbox empowers organizations to effectively collaborate, use and build solutions that turn complex data into intelligence for solving the most pressing transportation challenges. Vianova supports organizations in writing the next chapter of transport history: from managing shared mobility to taming the chaos at the curb; from creating safer roads to shifting travelers to more sustainable modes, Vianova serves 150+ public authorities and private companies who are trying to move people and goods in a smarter way.
For more information: www.vianova.io