Ponooc completes Vianova's $3 million Seed round to gear up the mobility intelligence platform for US expansion and new customer segments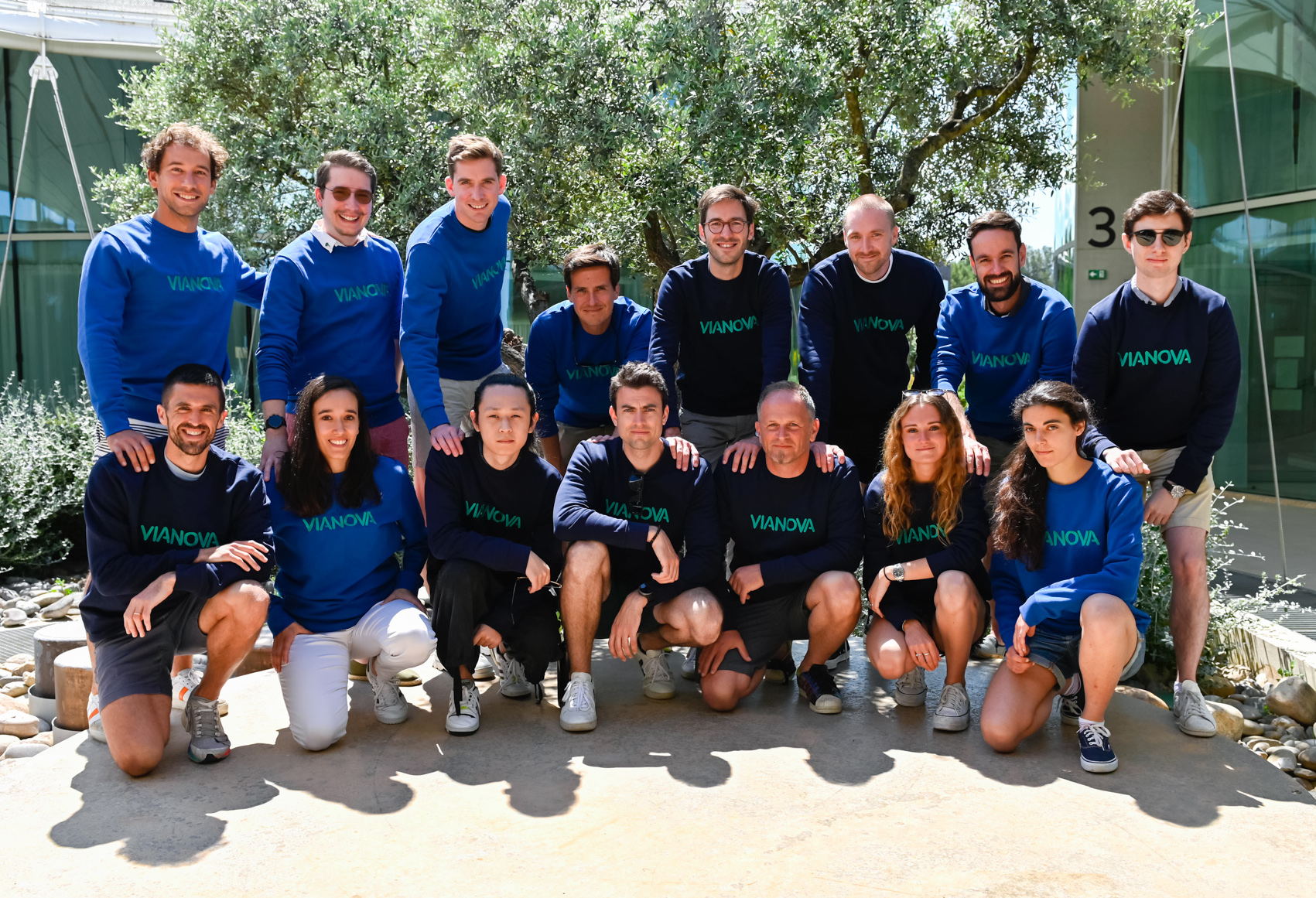 Paris-based startup Vianova welcomes Ponooc in its cap table (alongside Contrarian Ventures, RATP CI, Rebel Group) and anticipates a large Series A round in 2022. Vianova is the market leader in Europe and aims to expand even further internationally (US, LATAM, ANZ) to carry out its mission of leveraging connected vehicles data in order to make cities greener and more liveable.
With the rise of new urban mobility solutions, such as e-scooters and last-mile delivery services, access to already scarce public space has become a major challenge for cities. In order to foster the development of these services and their potential to facilitate access to low-carbon mobility for all citizens, operators and cities are looking to work together closely and confidently.
Founded in 2019, Vianova has quickly become the trusted third party data platform, facilitating mobility data sharing between 40 cities and 50 mobility operators across Europe, and more recently in Australia, New Zealand and Mexico. Thanks to Vianova's platform, API suite, and policy expertise, cities and transport providers can make better, data-driven decisions about transport and urban planning.
The platform now processes more than five million trips per month, with city partners including Helsinki, Zürich, Milan, Stockholm, Amsterdam, Eindhoven and Cologne. Leading mobility operators – such as Bird, Bolt, Voi ​ – as well as car manufacturers and delivery services, have chosen to partner with Vianova to improve the compliance and operational efficiency of their fleets, as well as the safety of their vehicles. ​ 
"With the rapid development of urban mobility challenging the distribution of public space, data has become an essential tool of governance and collaboration for cities and mobility providers. Our platform is beneficial for both sides, bringing these two worlds closer together and leading to the development of increasingly advanced use cases" comments Thibault Castagne, co-founder & CEO of Vianova. "Cities are using our platform to define no-parking zones, speed limits or fleet caps, while operators can better track and reduce the number of violations, communicate policies to their users, and optimize their deployments. In total, our platform has helped cities plan and set up more than 300 mobility hubs, as well as 40 kilometres of new bike lanes, fostering the adoption of shared micro-mobility by more users. The past three years have been extremely exciting, and we are delighted to be joined by Ponooc in this journey."
"Over the past years, micromobility operators have introduced their shared vehicles to a large number of cities around the world. While these vehicles offer a great sustainable mobility alternative, they also bring challenges for the municipalities that are tasked with managing the public space." comments Max van Zoest, Investment Manager at Ponooc. "Through our portfolio companies, we have seen first-hand that there is room for improvement in the current methods of communication between cities and shared mobility operators. Therefore, we are very excited to support Vianova in its mission. Witnessing the company's recent exponential growth, Ponooc is convinced that Vianova's team is building the solution that enables shared mobility to thrive in the long term."
The new capital will enable Vianova to gain the resources to quickly scale both business development efforts and client support across the world. The company will keep integrating more mobility modes (e.g. carsharing, last mile logistics) and serving new verticals (e.g. OEMs, Public Transport, Consultancies). Ponooc, an Amsterdam-based venture capital fund, has been investing in start-ups with a focus on sustainable energy or mobility since 2014. With the investment in Vianova, Ponooc supports the company's goal of promoting more sustainable and safer streets around the world.
---
About Vianova:
Vianova is a data platform that helps cities and mobility providers better integrate and manage shared, connected, electric and autonomous transport solutions in the urban space, enabling better use of city infrastructure, and promoting safer and more sustainable mobility. Vianova is currently working with +40 cities and +50 transport providers across the world.
(To find out more: https://www.vianova.io/)
About Ponooc:
Ponooc is a €140M Amsterdam-based venture capital fund with a focus on sustainable energy or mobility-related ventures. It has invested in European startups focused on sustainable energy and mobility since 2014 and is renowned for investments in companies such as Swapfiets, Tranzer, Yego, Check, and Bikemap.
(To find out more: https://ponooc.vc/)
Press Contacts:
​ ​ ​ ​ ​ ​ ​ ​ ​ ​ ​ ​ ​ ​ ​ ​ ​ ​ ​ ​ ​ ​ ​ ​ ​ ​ ​ ​ ​ ​ ​ ​ ​ ​ ​ ​ ​ ​ ​ ​ ​ ​ ​ ​ ​ Vianova ​ ​ ​ ​ ​ ​ ​ ​ ​ ​ ​ ​ ​ ​ ​ ​ ​ ​ ​ ​ ​ ​ ​ ​ ​ ​ ​ ​ ​ ​ ​ ​ ​ ​ ​ ​ ​ ​ ​ ​ ​ ​ ​ ​ ​ ​ ​ ​ ​ ​ ​ Ponooc
​ ​ ​ ​ ​ ​ ​ ​ ​ ​ ​ ​ ​ ​ ​ ​ ​ ​ ​ ​ ​ ​ ​ ​ ​ ​ ​ ​ ​ ​ ​ ​ ​ [email protected] ​ ​ ​ ​ ​ ​ ​ ​ ​ ​ ​ ​ ​ ​ ​ ​ ​ ​ ​ ​ ​ ​ ​ ​ ​ ​ ​ ​ ​ ​ ​ [email protected] ​ ​ ​ ​ ​ ​ ​ ​ ​ ​
​ ​ ​ ​ ​ ​ ​ ​ ​ ​ ​ ​ ​ ​ ​ ​ ​ ​ ​ ​ ​ ​ ​ ​ ​ ​ ​ ​ ​ ​ ​ ​ +33 6 08 84 41 67 ​ ​ ​ ​ ​ ​ ​ ​ ​ ​ ​ ​ ​ ​ ​ ​ ​ ​ ​ ​ ​ ​ ​ ​ ​ ​ ​ ​ ​ ​ ​ +31 6 21 68 76 97 ​