Vianova Achieves the AWS Smart City Competency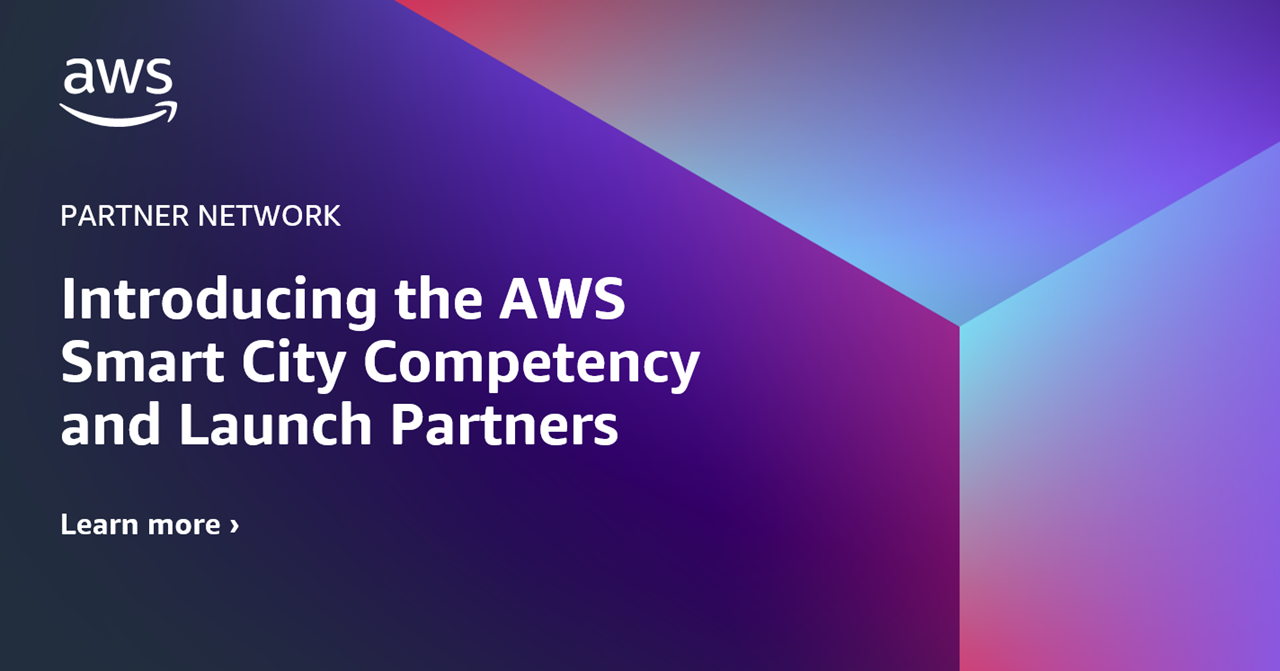 PARIS – 23rd September 2022 – Vianova announced today that it has achieved the Amazon Web Services (AWS) Smart City Competency. This designation recognizes Vianova as an AWS Partner Network member that helps customers build and deploy innovative Smart City solutions. The AWS Smart City competency has just been launched and Vianova is one of a small handful of companies worldwide to help launch the new technology designation.
Vianova is a trusted platform for mobility intelligence to achieve Carbon Zero and Vision Zero. Vision Zero is a multi-national road traffic safety project and UN initiative that aims to achieve a highway system with no fatalities or serious injuries involving road traffic.
Achieving the AWS Smart City Competency distinction differentiates Vianova as a member of the AWS Partner Network (APN) that has demonstrated technical proficiency and proven customer success supporting city governments and city developers who are witnessing an unprecedented rate of urban growth. Vianova is equipped to handle challenges for helping customers accelerate and optimize city reforms and improve quality of life. Cities that "work" need technology solutions like Vianova's that improve urban spatial planning, urban and peri-urban infrastructure, and city governance to develop spaces that have the ability to scale to meet urban growth.
Vianova's Chief Technology Officer, Frédéric Robinet, expressed excitement about this milestone:
"Vianova is proud to achieve the AWS Smart City Competency", said Frédéric. "Our team is dedicated to helping cities achieve their transformational goals by leveraging the agility, breadth of services, and pace of innovation that AWS provides. We look forward to gaining further visibility with more AWS customers across the world, to help them monitor and optimize their transport systems."
AWS is enabling scalable, flexible, and cost-effective solutions from startups to global enterprises. To support the seamless integration and deployment of these solutions, AWS established the AWS Competency Program to help customers identify APN members with deep industry experience and expertise.
Since its inception in 2019, Vianova has been providing public authorities and private organisations with the tools and data needed to solve the most complex mobility challenges as well as steer transportation towards full decarbonisation and vision zero. Integrating ​ AWS serverless computing and cloud infrastructure services into our technical stack and hybrid architecture has helped us scale our platform rapidly in order to serve a fast-growing number of customers. We are convinced that we can achieve safer and more sustainable streets through better data and more informed decisions.
---
Notes for editors 
About Vianova
Vianova is the trusted mobility intelligence platform for mobility providers and cities to achieve CarbonZero and VisionZero. Our platform helps multiple clients foster greener and safer streets while optimizing their operations' economics. Through its platform and API suite, Vianova serves 100 cities, transport providers and enterprises across the globe, thus enabling the offset of 5 millions tons of CO2 every year. Vianova has offices in Paris, Zürich, London, Berlin and Dover (USA).