Vianova and RATP teamed up to analyze data on curb usage in Paris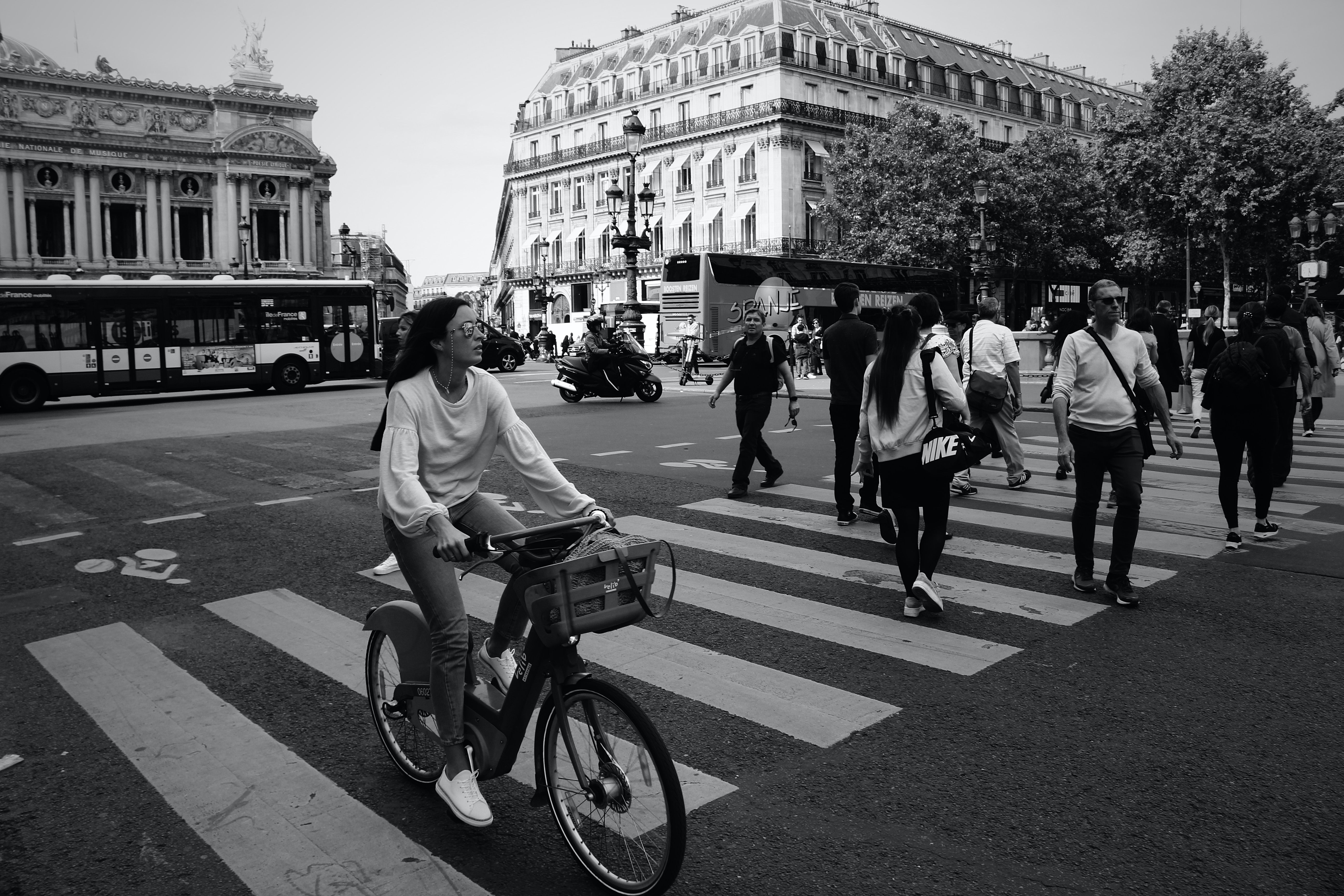 Leading collaborative mobility data platform Vianova is partnering with the French public transport operator RATP to explore data on curb usage in Paris
Paris's bus network is one of the densest in the world, with logistics vehicles, micromobility and taxis putting pressure on bus lanes and causing congestion 
Together the two organizations have combined public transport knowledge with mobility analytics and data science to analyze curb occupation, which could serve ​ policy and planning 
RATP's venture arm, RATP Capital Innovation, invested in Vianova's seed round 
Paris, May 10th: Vianova – the leading collaborative mobility data platform unlocking the future of safer, connected, sustainable urban transport for all – is partnering with the French public transport operator RATP to use historical insights and analytics to better understand curb activities with the aim of eventually preventing bus lane congestion and transforming curb usage in Paris. 
Public spaces in cities are increasingly subject to the occupation of new forms of mobility and living. From the emergence of free-floating mobility and delivery services, as well as changes in infrastructure, such as the creation of cycling lanes or the repurposing of parking spots to meet other needs, all this leads to changes in how public transport operators manage and delegate road infrastructure. Within Paris, RATP is tasked with covering 355 different bus routes and 4,700 vehicles, providing an opportunity to showcase how changing mobility patterns are impacting the curb. 
As a result, RATP is partnering with Vianova to utilize data from connected vehicles to better understand how the curb is used and how traffic across the city flows.
Transforming curb management 
Vianova's mobility analytics software leverages data from 1 million+ connected vehicles every day to provide partners with the most advanced geo-intelligence of its kind. Policymakers, transport and urban planners, consulting firms, data scientists and more can use this data to gain valuable insights and analytics, not only about their own services but through shared, collaborative insights accessible using Vianova's Data Exchange. 
RATP is experimenting with smart cameras and sensors positioned on its buses, which can carry out vehicle detection in real-time. The generated data is then fed back to Vianova's platform, ​ allowing the RATP team to easily visualize and capture insights on curb usage which can benefit key stakeholders to inform policy and planning. This builds on work RATP conducted with the Massachusetts Institute of Technology (MIT) on curb management, using AI cameras on board to analyze road users.
This partnership demonstrated the potential to better understand curb use and improve traffic flows in cities, by making public transport vehicles become smarter and capture real-world information as they run their services. For Vianova, this enables the platform to analyze and combine data from multiple different sources and mix different location datasets and transform them into actionable insights. This also marks the first time Vianova is partnering with RATP, following its corporate venture arm, RATP Capital Innovation's investment in the startup's seed round in 2020. 
Thibault Castagne, co-founder and CEO at Vianova, said:  "Buses are an integral part of any city's public transport infrastructure and cover an important portion of the street network. We're delighted to be working with RATP to analyze real-time data from smart sensors to understand more about congestion in bus lanes and drive more effective decision-making. This is exactly the kind of challenge Vianova was built to solve and we look forward to seeing the solutions Vianova helps the RATP team implement in Paris." 
Pauline Baudry, Urban Ecosystem Program Manager at RATP, said: "At RATP, we aim to leverage our expertise and unique presence on urban territories to respond to cities' challenges. By using technology, we can produce insights on the dynamics of the city. Working with Vianova enables us to analyze and visualize data in an impactful way, revealing insightful patterns of mobility and curb usage." 
---
Notes for editors 
About Vianova
Vianova is the data analytics solution to operate the mobility world. Our platform harnesses the power of connected vehicles and IoT data, to provide actionable insights to plan for safer, greener and more efficient transportation infrastructures. From enabling regulation of shared mobility, to transforming last-mile deliveries, and mapping road risk hotspots, Vianova serves 150+ cities, fleet operators, and enterprises across the globe to change the way people and goods move.
For more information: www.vianova.io