Vianova partners with Bridgestone Mobility Solutions to transform logistics management and streamline curb usage in Paris with mobility data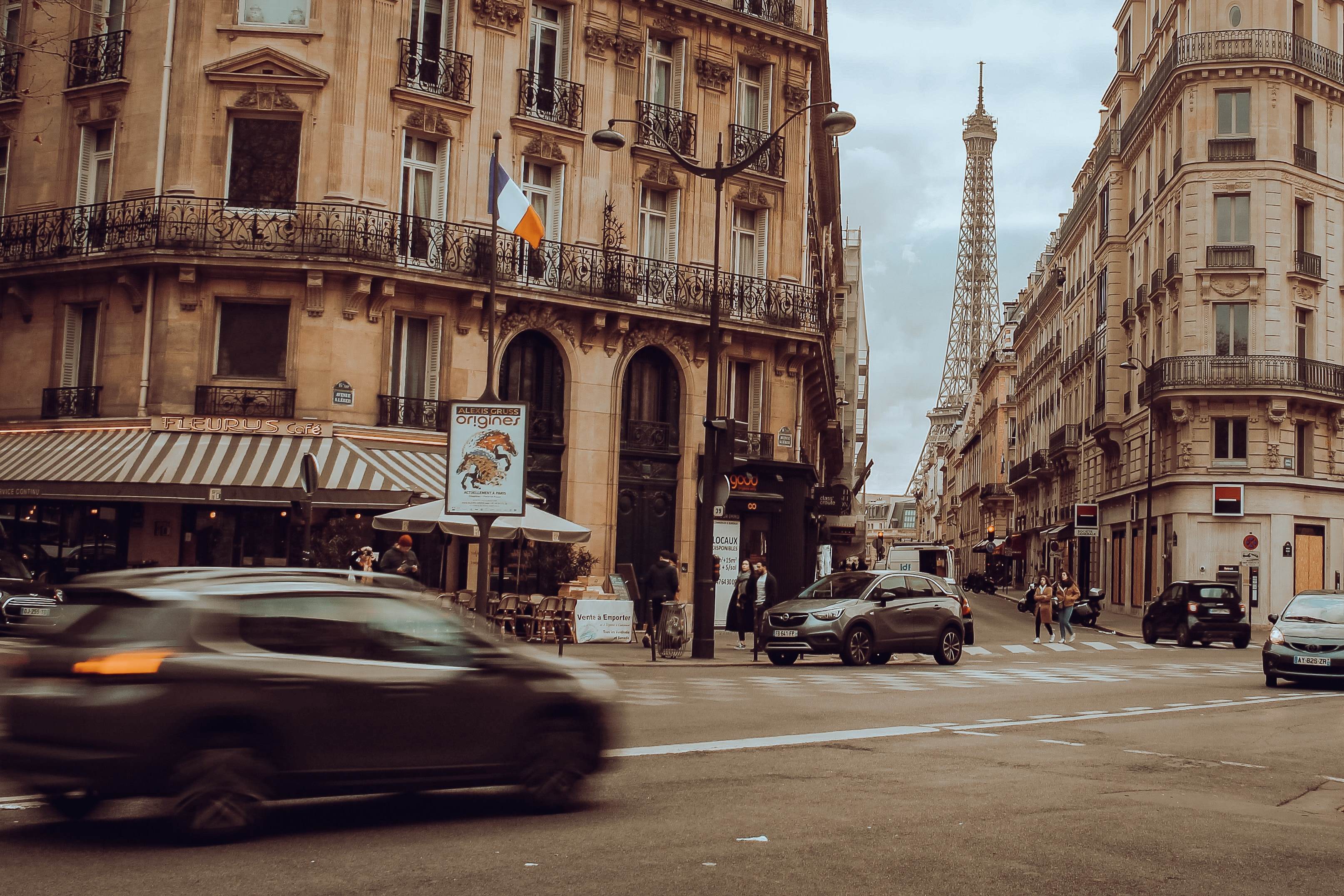 Leading mobility data platform Vianova is partnering with Bridgestone Mobility Solutions to enable safer and more effective management of logistics vehicles in Paris
Logistics and delivery vehicles are integral to moving goods throughout cities with safer and more sustainable solutions needed as their usage grows ​ 
For the first time, telematics data will be used to analyze curb usage for logistics vehicles to provide real-time insights into congestion, safety and how to rectify these issues 
Vianova and Bridgestone Mobility Solutions will collaborate to help city planners make more informed decisions and resolve some of the biggest transport issues facing the city today
Paris, 11 April 2023: Vianova – the leading data analytics solution unlocking the future of safer, connected, sustainable urban transport for all – is today revealing it is partnering with Bridgestone Mobility Solutions, Bridgestone EMIA's business unit focused on developing and bringing to market innovative and sustainable mobility solutions. Together, they will be partnering for a first-of-its-kind project to use telematics data to analyze and enable decision-making about logistics vehicles in cities, starting in Paris. 
Logistics play an essential role in cities, transporting goods and deliveries with 4.3 million goods delivered a week in Paris alone, which is on track to grow to 6.5 million by 2030. ​ By improving logistics management, such as reducing idling times and enabling electric last-mile deliveries, cities can reduce congestion and pollution as well as increase road safety. 
Under the new partnership, Vianova and Bridgestone Mobility Solutions, which is on a mission to move the world towards a sustainable future using data-driven mobility solutions, will work together to use telematics data and insights to analyze how logistics vehicles move and park around Paris. This data will be shared with the city to inform planning decisions, such as mapping safety hotspots and enabling decision-making about mobility hubs, on-street parking and last-mile deliveries, to transform how logistics vehicles move and park to improve safety, efficiency and sustainability. 
Transforming Paris's roads using data 
Vianova's mobility analytics software leverages data from 1 million+ connected vehicles every day to provide partners with the most advanced geo-intelligence of its kind. Policymakers, transport and urban planners, logistics directors, data scientists and more can use this data to gain valuable insights and analytics, not only about their own services but through shared, collaborative insights accessible using Vianova's Data Exchange. 
The Data Solutions team from Bridgestone Mobility Solutions will provide anonymised data from Webfleet-connected vehicles to Vianova's platform which will then be processed to generate insights for the City of Paris to analyze the dwell time of commercial vehicles. This will provide a wealth of data on logistic flows, insights into delivery locations and stop duration, hotspots and pain points. Vianova will be able to leverage what it has learned from the shared and connected micro-mobility and turn this knowledge into actionable intelligence to help the city make more informed decisions. This could include where best to install last-mile delivery hubs to reduce the number of vehicles on the roads as well as improve road safety. 
The partnership between Vianova and Bridgestone Mobility Solutions came about through a shared commitment to increasing road safety, creating safer streets and enabling more sustainable transport solutions. This fits into Vianova's mission as a company and forms part of Bridgestone's E8 commitment to deliver value to society for customers and future generations. The learnings from the partnership could also help solve similar logistics challenges in other cities around the world. 
Thibault Castagne, co-founder and CEO at Vianova, said: " Inefficient logistics planning not only creates congestion but increases safety risks because of the inefficient usage of large commercial vehicles in urban areas. That's why we're really excited about this partnership with Bridgestone Mobility Solutions to revolutionize the planning and management of logistics vehicles in Paris, in a first-of-its-kind project. We're focusing on Paris for now, but this is the type of data that could transform any global city from London to Zurich, Berlin and beyond." 
Raghunath Banerjee, VP of Data Solutions, ​ at Bridgestone Mobility Solutions, said: "In recent years demand for deliveries has only been increasing in cities. By combining our advanced data solutions with Vianova's mobility data platform, we hope to draw insights and analytics that can help cities like Paris to understand traffic flows more deeply, make better decisions and ultimately lead to a safer city." 
---
Notes for editors 
About Vianova
Vianova is the data analytics solution to operate the mobility world. Our platform harnesses the power of connected vehicles and IoT data, to provide actionable insights to plan for safer, greener and more efficient transportation infrastructures. From enabling regulation of shared mobility, to transforming last-mile deliveries, and mapping road risk hotspots, Vianova serves 150+ cities, fleet operators, and enterprises across the globe to change the way people and goods move.
For more information: www.vianova.io
About Bridgestone Mobility Solutions ​ ​  
Bridgestone Mobility Solutions, a Business Unit of Bridgestone EMIA, is on a mission to move the world towards a sustainable future using data-driven mobility. We aim to become a one-stop shop for fleets, by combining our digital solutions with Bridgestone's premium tyre products and service-focused retail network. Our comprehensive portfolio includes Webfleet (fleet management), Fleetcare (maintenance as a service), Tirematics (advanced tyre solutions), and Advanced Data Solutions. ​ 
Bridgestone Mobility Solutions contributes towards the delivery of The Bridgestone E8 Commitment. This broad, global corporate commitment clearly defines the value Bridgestone is promising to deliver to society, customers, and future generations in eight focus areas: Energy, Ecology, Efficiency, Extension, Economy, Emotion, Ease and Empowerment. These provide a compass to guide strategic priorities, decision making and actions throughout every area of the business. 
More information at: webfleet.com. Follow us on Twitter: @WebfleetNews. For more information on Bridgestone in the EMIA region, visit www.bridgestone-emia.com and the Bridgestone Newsroom.