Vianova partners with Helbiz to improve micro-mobility services in +25 Italian cities
American mobility operator Helbiz, #1 in Italy, teamed up with French mobility data software Vianova to better manage its shared vehicles in Italy.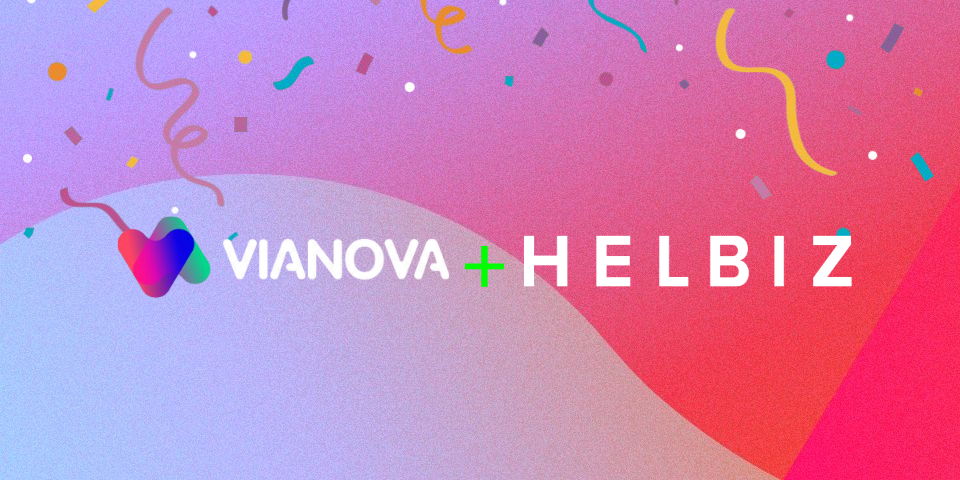 Better collaboration with cities such as Milan
While Helbiz is expanding its operations in the largest Italian cities, the company signed a partnership with Vianova to be able to centralise information on their fleets management. This decision is aligned with Helbiz's desire to deepen its collaboration with Italian cities through better mobility data intelligence.
This partnership will enable Helbiz to strengthen its position in a key market such as Milan. The city is among the most dynamic European cities in terms of micro-mobility offering, with the highest number in Europe of shared vehicles compared to the population. Since 2020, Vianova had been partnering with Milan's Mobility and Environment Agency to support them in enhancing their shared-mobility system.
Monitor micro-mobility usages to improve road users' experience
Vianova platform will be used by analysts and area managers from Helbiz in order to get insights from their devices' usage. This includes data from their e-scooters, e-bikes and e-mopeds. Among the insights provided by Vianova are:
fleets' distribution and usage throughout the city
aggregated Origin/Destination analysis
infringing vehicles in no-parking zones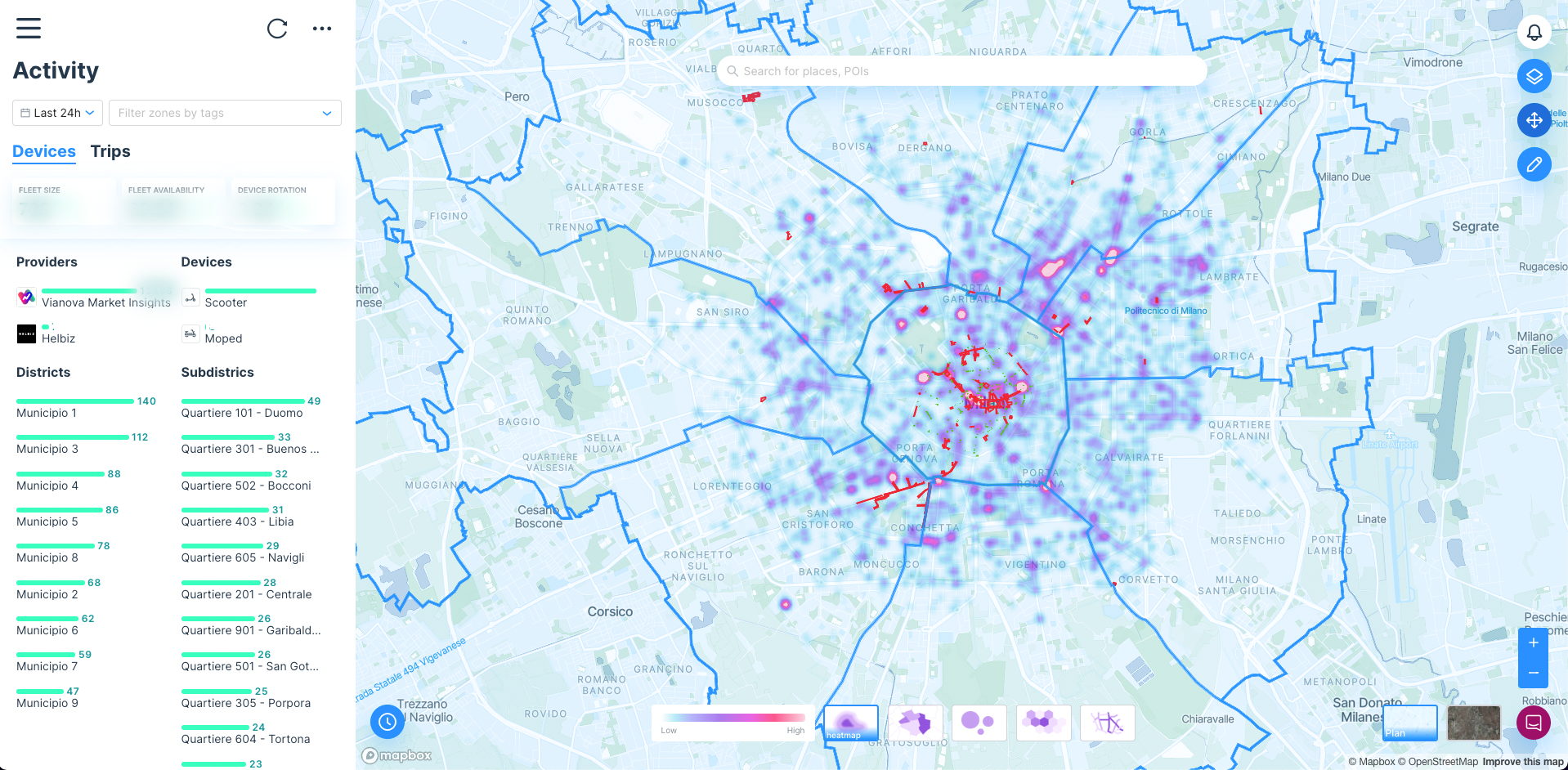 Helbiz will use the platform power to apply regulations set by the city in order to ensure safer mobility and more liveable streets.
More specifically, this partnership will enable Helbiz to better relocate their devices thanks to Vianova's AI feature for fleet rebalancing. This tool will make it easier for every road user to find a device wherever needed to complete their journey or go to a place that is more difficult to reach with public transport.
Through this collaboration, Helbiz and Vianova aim at building more efficient and sustainable transport systems for people.
---
Notes to Editors
About Vianova
Vianova is the trusted mobility intelligence platform for cities and mobility providers to achieve CarbonZero and VisionZero. Our data platform helps transport providers and cities, better integrate and manage shared, connected, electric and autonomous transport solutions in the urban space, enabling better use of city infrastructure, and promoting safer and more sustainable mobility. Vianova was created in 2019 and has offices in Paris, Zürich and London.
About Helbiz
Helbiz is a global leader in micro-mobility services. Launched in 2015 and headquartered in New York City, the company offers a diverse fleet of vehicles including e-scooters, e-bicycles and e-mopeds on one user-friendly platform with over 40 licenses in cities around the world. Helbiz utilizes fleet management technologies, artificial intelligence and environmental mapping to optimize operations and business sustainability. Helbiz is expanding its urban lifestyle products and services to include live streaming services, food delivery, financial services and more.
Contact details:
Andrea Civitarese, Head of Market Development Southern Europe, [email protected], +33 766 53 13 96
Thibaud Febvre, COO, [email protected], +33 (0)7 56 80 17 48
Chiara Garbuglia, Comms & PR Italia, [email protected]
Andrea D'Ercole, Marketing Manager - Mobility Italia, [email protected], +39 338 786 0506