Vianova teams up with AMAT to deliver enhanced shared-mobility system for Milan

AMAT, the Mobility and Environment Agency of Milan, has teamed up with Vianova, a Paris based tech company, to develop improved shared mobility infrastructures and regulations in the Italian capital of smart mobility. Thanks to Vianova's platform, AMAT will help Milan ensure the post-COVID world is greener, fairer and more resilient for its citizens.
As the second biggest city in Italy, and having one of the highest car ownership rates in Europe, Milan has committed to reduce both traffic flow and pollution levels by launching one of Europe's most ambitious urban planning schemes: the "Strade Aperte" (Open Streets) Plan aims to reallocate 35km of streets from cars to cycling and walking. In response to the coronavirus crisis, Milan has definitely seized the opportunity to make it possible for everyone to get around more safely thanks to the right infrastructures. 
Vianova's mobility and curb management platform is set to play a key role in this shift operated by Milan, helping the city to better plan its post-COVID infrastructures and improve the integration of shared mobility services within its transport ecosystem. As part of this ambitious project, the French company will partner closely with more than 17 mobility operators (such as Cityscoot, Voi, Lime, Dott, Share Now, Ubeeqo) and AMAT, to analyse, supervise and enhance the integration and usage of shared mobility services – e-scooters, bikes, mopeds, cars – in the Italian city, through a centralised digital platform.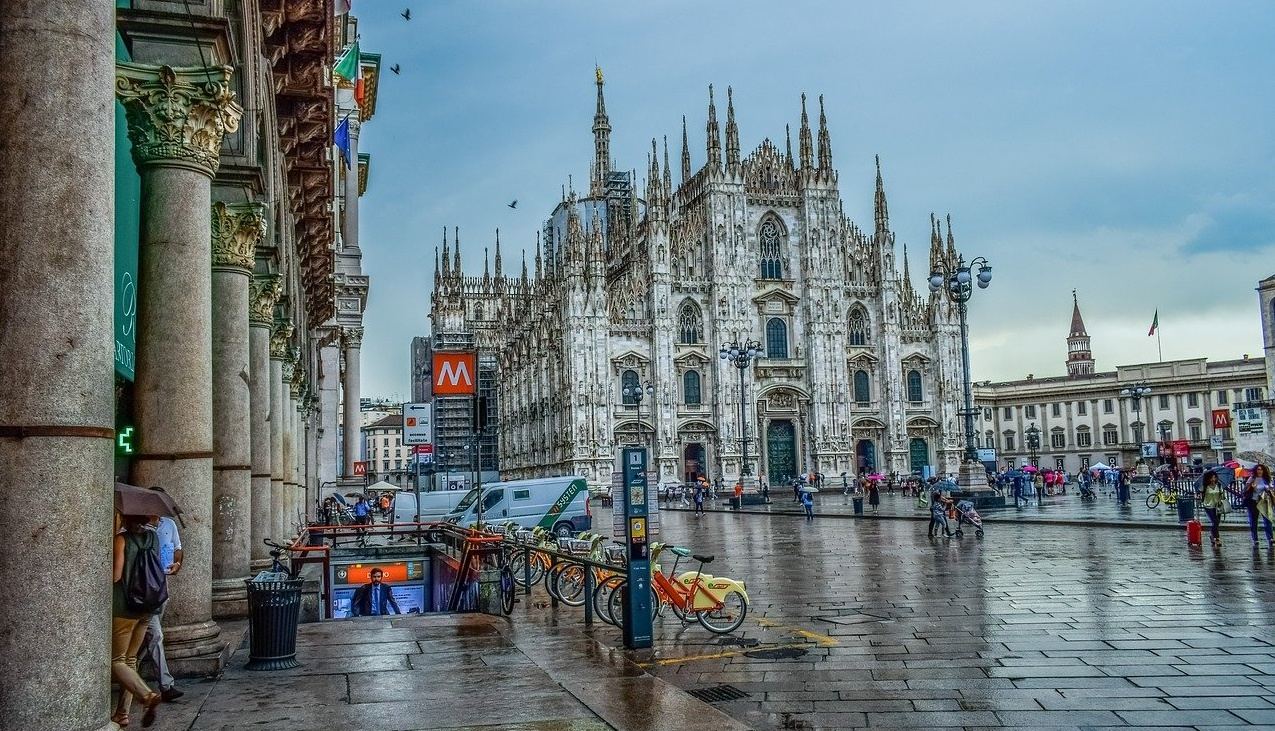 After years working to reduce car use, this new collaborative approach will help the city of Milan accelerate the creation of cleaner, safer and more efficient streets for people to move, walk and cycle around. Along with the rapid and versatile development of shared mobility, Vianova's platform will support Milan toward people-centred urban development and make the 15-minute city concept become a reality. This project is supported by EIT Urban Mobility, an initiative of the European Institute of Innovation and Technology (EIT), a body of the European Union.
Valentino Sevino, Director of Mobility Planning and Monitoring Area at AMAT, expressed excitement about this project: "Thanks to our collaboration with Vianova, the city of Milan will be able to equip itself with a powerful tool to better monitor the demand for shared mobility and plan specific interventions to ramp up the city's mobility offering with new services. It is an ambitious project and we look forward to the results that this partnership will yield in the months ahead." 
Thibaud Febvre, COO at Vianova, concludes: "As the world's largest free floating and shared mobility ecosystem, Milan is an urban centre ripe with potential when it comes to enabling better integration of connected transportation services in European cities. With AMAT's support, we're able to provide a centralised solution that is tailored to the needs of the local government and, ultimately, will help make Milan's urban environment more liveable and attractive." 
---
Notes to Editors
About Vianova
Vianova is a data platform that helps cities better integrate and manage shared, connected, electric and autonomous transport solutions in the urban space, enabling better use of city infrastructure, and promoting safer and more sustainable mobility. Vianova has offices in Paris, Zürich and London. 
About AMAT
AMAT (Agenzia Mobilità Ambiente e Territorio) is a wholly owned agency by the Municipality of Milan that focuses on mobility and environment. AMAT provides services in support of municipal functions in the fields of planning, programming, design, management, monitoring and control related to the mobility, transport and public space activities in the City of Milan.
Contact details: 
Thibaud Febvre, COO, [email protected], +33 6 08 84 41 67
Valentino Sevino, Director of Mobility Planning and Monitoring Area Director, [email protected]