Vianova teams up with Voi to deliver enhanced micro-mobility network for Stockholm
Mobility Data Platform Vianova deepens its collaboration with e-scooter company Voi to improve the integration of shared mobility services within the city of Stockholm. 
The accelerated development of free floating urban mobility services – e.g. e-scooters, e-bikes, etc. – can be a double-edged sword if not managed correctly. In order for the development of these new services to be a real success, the City of Stockholm wished to be able to work closely and confidently with the various operators. Through this partnership Vianova will provide Stockholm with its centralized platform to help the city's streets become cleaner, safer and more efficient while implementing the appropriate regulations. 
This partnership forms part of Stockholm's 'Vision 2030' strategy and ambitious goals to support its urban growth. As curbside management has become a major challenge for Stockholm, this joint project with Voi and Vianova is in line with their effort to convert roads and streets into public space, instead of just transport routes. As one of Scandinavia's largest urban areas, Stockholm represents a huge opportunity to define the smart city model for other cities in the region to follow.
This initiative is also in line with the City of Stockholm's ambitious objective of carbon neutrality by 2040. Through this project, the Swedish capital wants to raise mobility operators' awareness for them to conduct ambitious projects in order to improve air quality and road safety in Stockholm.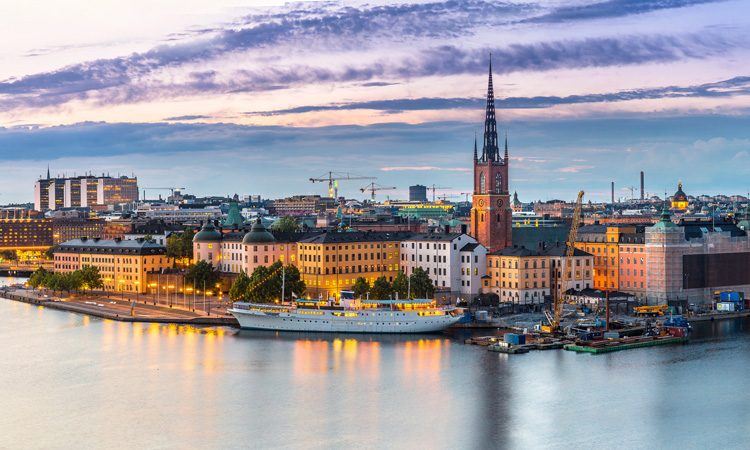 Johan Sundman, Traffic Officer at The City of Stockholm expressed excitement about this partnership: "Thanks to our partnership with Vianova, the City of Stockholm can implement the extensive management of our mobility development initiative and accelerate the implementation of new mobility services to our citizens. The collaboration with Vianova and Voi, provides us with the micro-mobility plans and digital tools for our streets to thrive. Shared e-scooters are a positive element for our residents, making everyday life easier, so bringing in a solution to create a safer and richer environment for urban mobility is welcomed."
Thibaud Febvre, COO at Vianova, concludes: "With The City of Stockholm's support, we're able to provide a centralised solution to aid the management and implementation of micro-mobility systems throughout the city. Stockholm already has an established transport system throughout the city, but with the addition of micro-mobility services, this will allow the City to make the most of every street. Collaboration with Voi allows us to accelerate the development of urban mobility and provide access to different forms of micro-mobility, such as e-scooters for all, whilst simultaneously making the streets safer, and greener."
---
Notes to Editors
About Vianova
Vianova is a data platform that helps cities better integrate and manage shared, connected, electric and autonomous transport solutions in the urban space, enabling better use of city infrastructure, and promoting safer and more sustainable mobility. Vianova has offices in Paris, Zürich and London.
About Voi Technology
Founded in August 2018, Voi is a Swedish micro-mobility company offering electric scooter sharing in partnership with cities and local communities. We believe e-scooters can play a central role in changing how people move in our cities in the future. And we want to make sure that the transformation happens the right way - through real innovative technology, open and transparent dialogue with cities and Governments and by adapting our products to local needs. Jump on a scooter whenever and ride wherever in the city in just minutes - completely carbon-neutral. Voi has been a carbon-neutral company since January 2020 and has adopted the United Nations' Sustainable Development Goals (SDGs) as a guiding framework, and has also set a clear agenda for reducing and offsetting emissions. ​ 
---
Contact details: 
Thibaud Febvre, COO, [email protected], +33 6 08 84 41 67
Johan Sundman, Trafikkontoret, [email protected], +46 (0)8 508 26 027
Paula Santos, Senior PR Manager, [email protected], +44 776 220 2150