Berlin hires Vianova for data-driven approach to solving micro-mobility challenges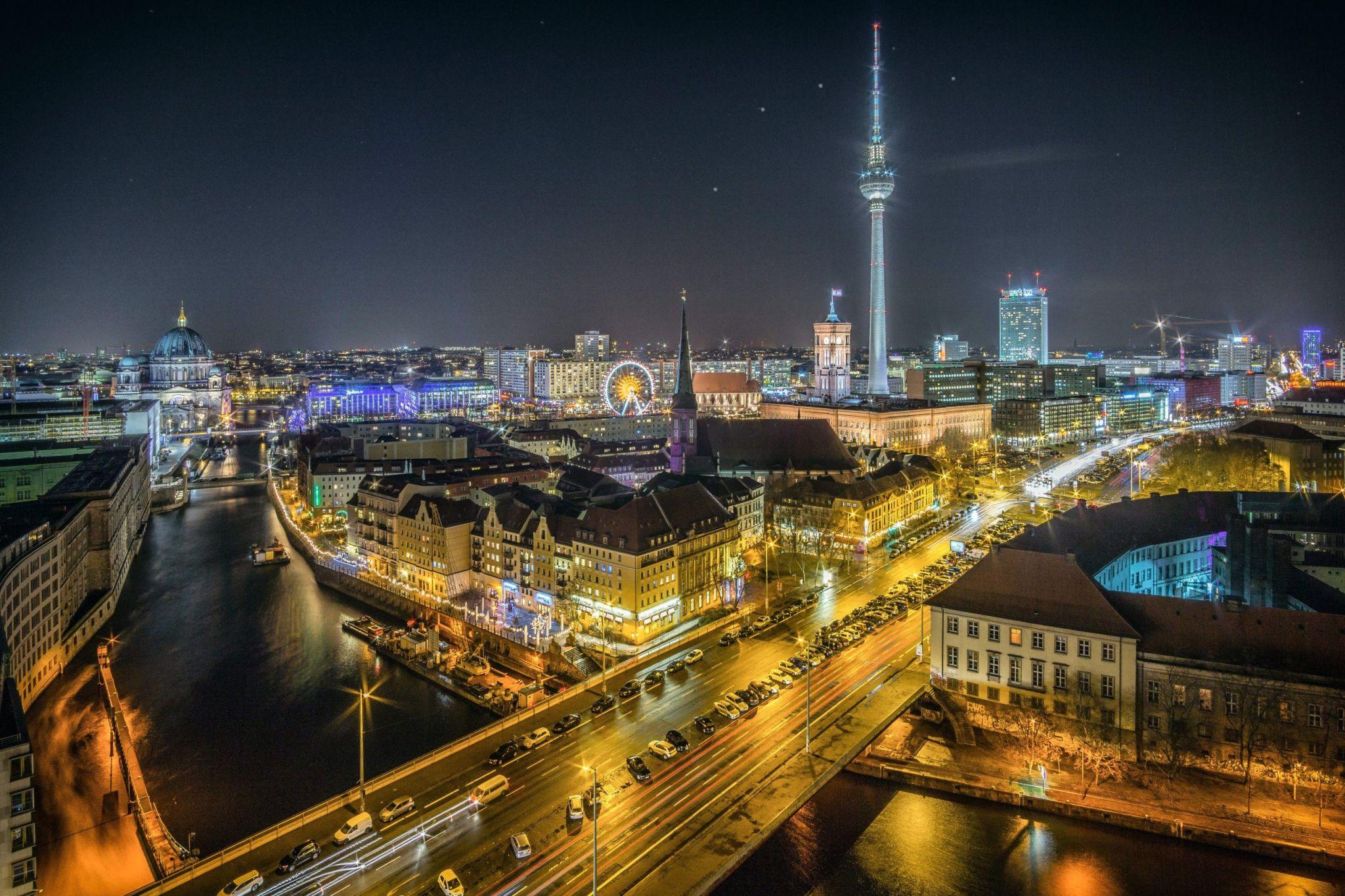 Europe's leading mobility data platform Vianova was selected by the City of Berlin through a competitive tender
The Vianova Platform will use data from Berlin's 60,000 rental vehicles to accelerate the integration of shared mobility and resolve Berlin's most pressing
This will be achieved by a variety of measures including building bicycle lanes, tackling e-scooter clutter, and taking steps to reduce traffic accidents
Paris, 9 November 2023: Vianova – Europe's leading collaborative mobility data platform – is today announcing a landmark partnership with the City of Berlin that will make the capital's streets greener, safer and more efficient, by leveraging shared micro-mobility data. 
Vianova was selected by the Senate Department for Urban Mobility, Transport, Climate Action and the Environment (SenUMVK) as part of a competitive tender process designed to help take SenUMVK another step toward data-driven mobility management. In cooperation with Vianova, data from Berlin's 60,000 rental vehicles will flow into the urban mobility management platform. 
It builds on Vianova's partnership with Germany's public transport operator, Berliner Verkehrsbetriebe (BVG) in February, and marks the first time data from all of Berlin's shared mobility fleets will be aggregated to offer analysis of historical trends, as well as allow key decision makers to respond to real-time insights. 
These insights will be used to inform urban policies and enable efficient real-time governance – from improved planning for infrastructure, such as parking areas, as well as the close monitoring of applicable rules and improved cooperation with operators in the event of parking violations. This is expected to bring about a noticeable improvement in the cityscape and the collaboration is expected to noticeably improve the challenges around shared mobility while informing the decision-making process of designing a sustainable, multimodal mobility system across the city. 
Enhancing the ecosystem for all
In this way, the collaboration aims to enhance Berlin's entire mobility ecosystem, while demonstrating its deep commitment to innovation, and acting as a beacon for cities and authorities across Europe to follow Berlin's lead. The partnership is also a testament to the effectiveness and scalability of Vianova's platform. 
Thibault Castagne, CEO of Vianova said: "Our collaboration with Europe's capital of micromobility is a milestone for Vianova's work in Germany. What is happening in Berlin has great appeal for cities worldwide. The city is a pioneer in multimodal and sustainable mobility and it will always be a destination for innovation. We are excited to be working with the city to deploy our data platform to understand and shape this dynamic at all times and we hope this partnership will further elevate Berlin's status as a leader in developing smarter, more sustainable urban environments."
Markus Lübeck, Head of Vianova DACH added: "A new culture of data-driven mobility management is emerging here. This is being established for the management of shared micromobility because high-quality data is provided cooperatively by the operators. This can then also be transferred to areas where data from connected vehicles is used less today, such as traffic safety or logistics." 
Berlin Transport and Mobility Senator Manja Schreiner, said: "With the help of the platform, we are now able to visualize and analyze the usage data of all micro-mobility vehicles active in Berlin at the highest technical level.
Building on momentum
Founded in 2019 by Thibault Castagne, Thibaud Febvre, and Frédéric Robinet, Vianova is on a mission to help cities, transport providers and enterprises better integrate and manage shared, electric, and autonomous transport solutions. 
Vianova's strengthened relationship in Berlin follows a number of successful collaborations with other European cities in recent years including:
Partnering with Zurich to enable the city to create better multimodal transport integration and increase road safety
A partnership with Belgium's Bruxelles Mobilité, which has seen the introduction of more than 40km of pop-up cycle lanes and seen a five-fold increase in shared mobility usage.
Working with Paris' public transport operator RATP to analyze curb occupation, as well as partnering with Bridgestone Mobility Solutions to enable safer and more effective management of logistics vehicles in Paris
Working with Abu Dhabi's Integrated Transport Centre to provide insights and data analysis on the usage of shared micro-mobility in the city.
---
Notes for editors 
About Vianova
Vianova is the data analytics solution to operate the mobility world. Our platform harnesses the power of connected vehicles and IoT data, to provide actionable insights to plan for safer, greener, and more efficient transportation infrastructures. From enabling regulation of shared mobility to transforming last-mile deliveries, and mapping road risk hotspots, Vianova serves 150+ cities, fleet operators, and enterprises across the globe to change the way people and goods move.
For more information: www.vianova.io